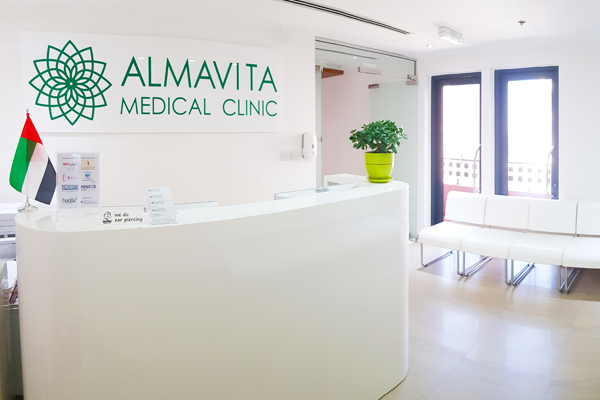 Vision/Mission
A dynamic team of Specialist Family Medicine with a wide range of professional training and practical experience in the field of primary healthcare established Almavita Medical Clinic in 2015.
Strategically located in Dubai Healthcare City (DHCC), an urban healthcare landmark home to many specialists, wide range of healthcare services and clinics in Dubai, United Arab Emirates.
Based on the experience of our founder and their commitment to improve the health and well being of clients Almavita Medical Clinic focused to deliver patient-centered care in a welcoming, safe and professional environment. Almavita educate, provide patient treatment and improve wellness through evidence base and effective therapy treatments in UAE.
Vision
To promote and improve the health and well being of the people and communities we serve by combining traditional healing wisdom with current scientific knowledge.
Mision
To develop as a provider of the best patient centered healthcare and most reliable for personalized coordinated care.
Our Team
Our western qualified clinicians who speak English, Dutch and Russian have more than 20 years of international medical experience and gained medical and master degree at Universities in Belgium. Licensed and registered in General Medical Council, United Kingdom, Order of Geneesheren (order of Physician) Belgium, Dubai Health Authority and Dubai Healthcare City Authority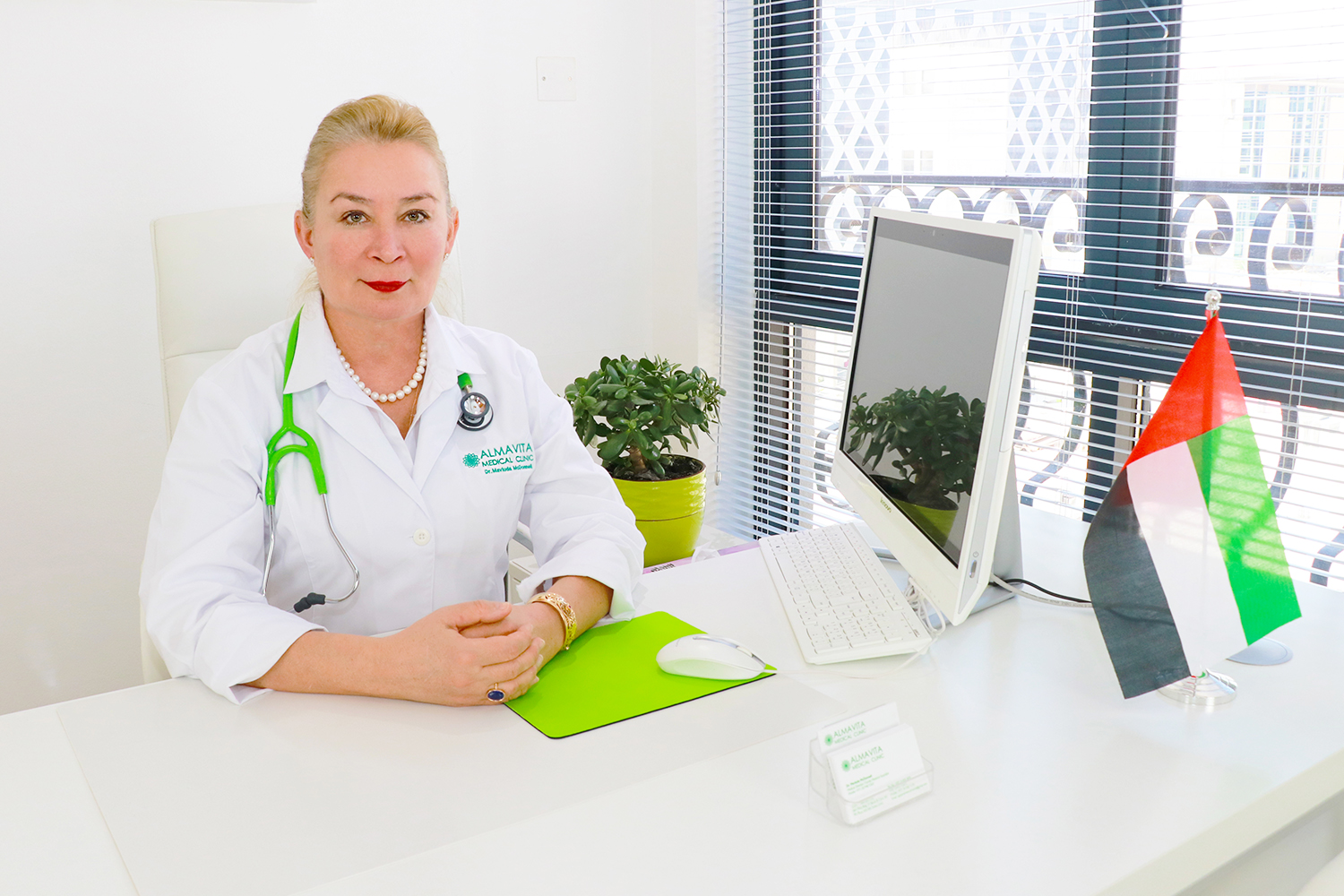 DR. MAVLUDA MCDONNELL
MEDICAL DIRECTOR/SPECIALIST FAMILY MEDICINE
Professional License/Registration
General Medical Council, UK
Order of Geneesheren (order of Physician) Belgium
Dubai Healthcare City
Dubai Health Authority
Dr. Mavluda McDonnell is an experienced Family Medicine Specialist Doctor in Dubai, United Arab Emirates with over 20 years of international quality primary care.
Dr. Mavluda is registered with the General Medical Council (GMC) in the United Kingdom and is also registered with the Orde Der Geneesheren in Belgium, where she received and completed her medical degree and carried forward specialist training in Family Medicine from Gent University.
In addition, she has worked and gained valuable experience in clinics and hospitals around the world. Before relocating to Dubai Dr. Mavluda, was working in clinics and hospitals in Antwerpen, Belgium. Dr. Mavluda is the approved doctor of The Belgium Embassy, Abu Dhabi for all Belgium visa application in UAE and for medical services and advice required by The Belgium national in the UAE.
Dr. Mavluda is committed to providing a full range of personalized patient-centered health care services, including preventive medicine, diagnostic and management of different medical conditions, IV Vitamins Therapy and Ozone Therapy in Dubai.
She is a member of the American Academy of Anti Aging Medicine (A4M). As a highly dedicated physician Dr. Mavluda continues to improve her academic and medical credential. Dr. Mavluda successfully completed the pioneering certification course in aesthetic medicine.
Dr. Mavluda is a member of the American Academy of Ozonotherapy. She gained her training on ozone therapy and prolozone therapy in Reno, Nevada, USA and Germany.
Insurance